Drone displays for events
CRYSTAL DRONES produces mind-blowing live drone shows that will be forever etched in the audience's mind.
CRYSTAL DRONES' expertise
Administrative procedures for securing flight authorisations
Choreography tailored to your specific event
Technical expertise and fleet management
Health and safety
Drone transportation
Our customers include
Local authorities, companies, hotels, museums, beaches, festivals and more.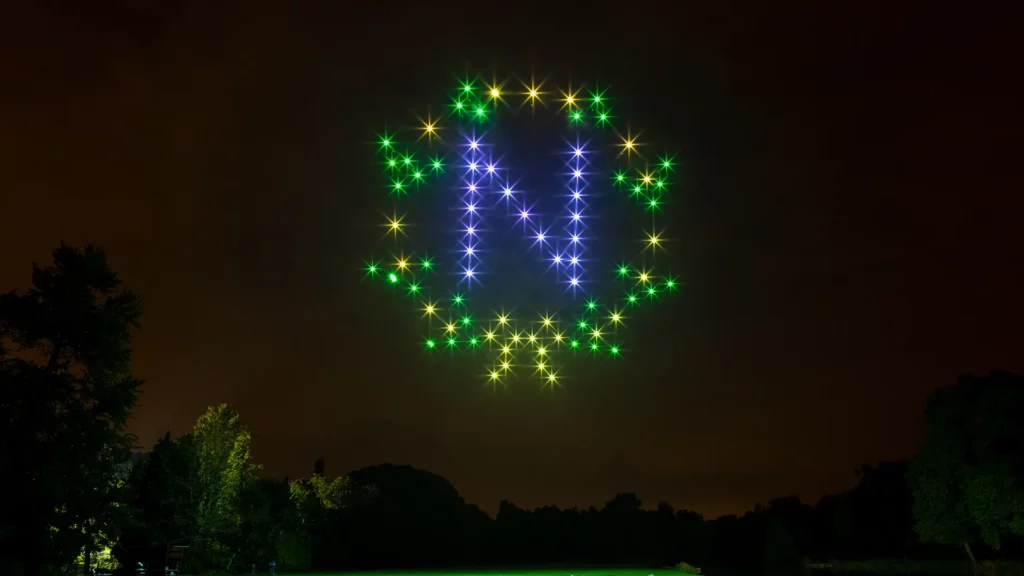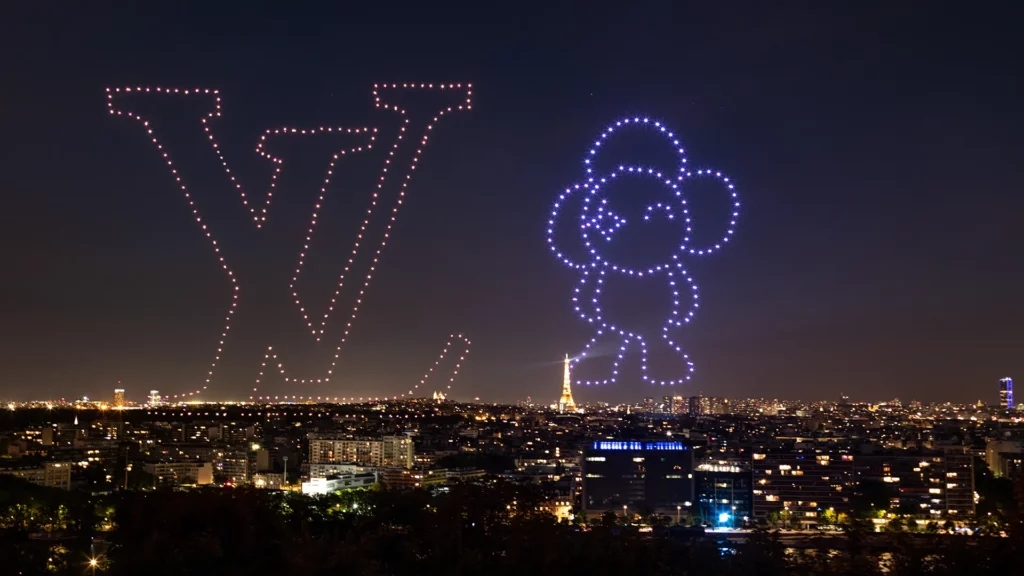 Displays for advertising, marketing and audiovisual productions
We have a flight zone for our drones that we turn into one big open-air studio. We can film displays for TV shows, adverts or design a product launch tailored to your brand.
CRYSTAL DRONES' expertise
Permanent flight zone
Choreography to reflect your brand
Customised visuals design
Our customers include
Brands, TV productions and advertising agencies.
Permanent and recurring drone shows
CRYSTAL is an expert at putting on permanent shows, such as those at the Puy du Fou and Futuroscope theme parks. Our teams are experienced at delivering site-specific shows and delivering the full logistics infrastructure required for organising recurring drone shows.
CRYSTAL DRONES' expertise
Training your own teams to operate shows
Operational team supplied if needed
Drone maintenance
Our Customers include
Theme parks, clubs, shopping centres and historic monuments.